9 a.m. Welcome and Introductions
9:10 a.m. State of the Industry Panel
9:40 a.m. SCPGA Foundation Presentation
9:50 a.m. SoCal Golfers on Tour; a conversation with LPGA pros
10:20 a.m. Break
10:30 a.m. SCGA Foundation Presentation
10:40 a.m. Keynote Speaker: Mike Whan, LPGA Tour Commissioner
11:15 a.m. Diversity Discussion
Fred MacFarlane, SCGA President
Suzanne Kelley, SCGA Foundation President
Teresa Thornton, SCGA Instructor
Kathy Cho, PGA/LPGA Instructor
11:50 a.m. Closing Remarks
12:00 p.m. End of Program
Michael Whan, LPGA Commissioner
Michael Whan is the eighth commissioner of the LPGA (Ladies Professional Golf Association), one of the longest-running and most successful women's sports organizations in the world. Whan assumed the leadership role at the LPGA on Jan. 4, 2010 with an eye toward enhancing business relationships, increasing exposure for the players and maximizing the LPGA experience for fans.
Whan started his business career at the Procter & Gamble Company in 1987, rising within the ranks as a Brand Assistant, Brand Manager and eventually Director of Marketing, Oral Care, before pursuing his passion for sports. In 1994-95, he served as a Vice President and General Manager at the Wilson Sporting Goods Company responsible for all aspects of the golf ball and glove business. He also managed the marketing department, two manufacturing facilities and the Research & Development division.
Whan joined the TaylorMade Golf Company as Vice President of Marketing in 1995. Over the course of his four-year tenure, he was promoted to Vice President, Sales and Marketing and eventually EVP/General Manager-North America for Taylormade-adidas Golf. In his role as General Manager, Whan's business unit represented more than 70 percent of the company's worldwide sales and profit.
Whan served as President/Chief Marketing Officer for Britesmile, Inc., from 1999-2002, before returning to sports as the President / CEO of Mission Hockey, a hockey equipment company. During his seven-year tenure in the hockey business, he restructured and redefined the company, then acquired Itech Sports to create Mission-Itech Hockey. When Whan finalized the sale of Mission-Itech Hockey, it commanded market share leadership in nine product categories, sales in more than 30 countries and had more than 50 percent of the National Hockey League (NHL) players using the brands.
Whan developed a passion for golf at a young age, cutting greens and caddying to earn money. He attended Naperville Central High School in Naperville, Ilinois, for his freshman and sophomore years before transferring to Anderson High School in Cincinnati, Ohio. Whan graduated from Miami University of Ohio in 1987.
He and his wife, Meg, and his three children—Austin, Wesley and Connor—live in Lake Mary, Fla.
---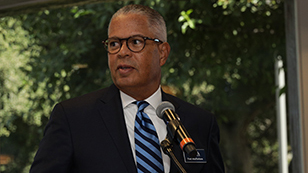 Fred MacFarlane, SCGA President
Fred MacFarlane was elected President of the Southern California Golf Association back in October 2019. He joined the SCGA Board in 2009 and has supplied his progressive thinking and passion for the game as chair of its Communications and Marketing committee while also serving on its Governmental Affairs committee. MacFarlane has an extensive professional career in media relations, crisis communications, news reporting, public affairs and public service. He previously served as press secretary to Los Angeles Mayor Tom Bradley and communications director to L.A. County Supervisor Yvonne Brathwaite Burke.
---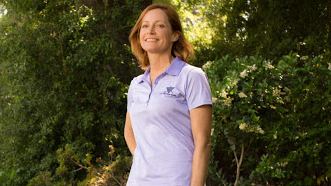 Suzanne Kelley, SCGA Foundation President
Suzanne Kelley assumed role as the first female president of the SCGA Junior Golf Foundation back in January 2019. Prior to being named president, she served three years as a board member, providing her ability to build relationships and unparalleled passion for the people and mission of the Foundation. She has been fundamental in the growth of the Foundation and its programming expansions in the San Fernando Valley, Riverside County and Southeast Los Angeles. Kelley has also emphasized her desire to engage more women and empowering more girls through game of golf.
---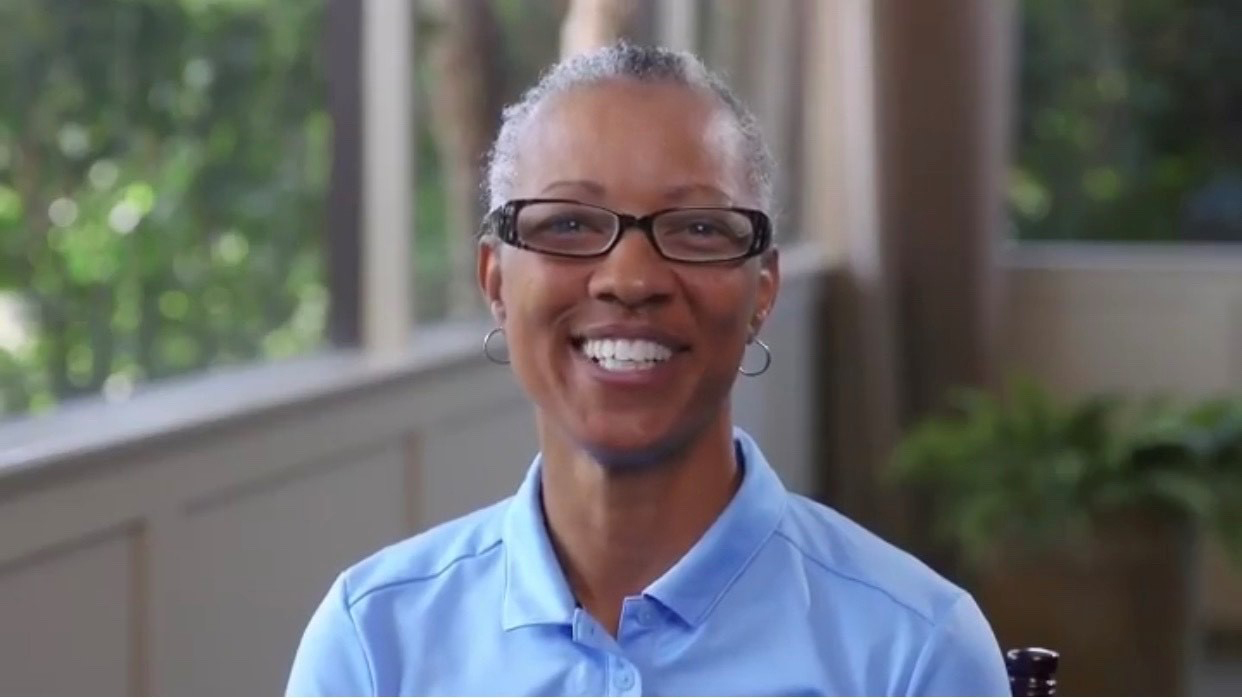 Teresa Thornton, SCGA Instructor
Teresa Thorton, aka "Coach T" joined the SCGA Junior staff as an instructor back in 2015. She served as the former executive director of The First Tee of South Los Angeles, where she created and managed program activities, life skills curriculum and outreach efforts to more than 1,500 youth annually. Teresa has demonstrated a passion for youth golf and helping juniors reach their potential, she also works with girls programming and beginner classes. Teresa finds the most enjoyable part of her job is to be working with kids and giving them the opportunity to learn, laugh, and play in a fun, caring and safe environment.
---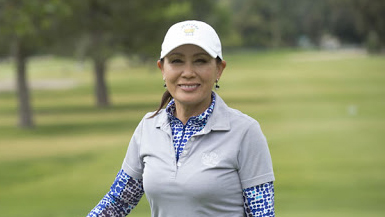 Kathy Cho, PGA/LPGA Instructor
Kathy Cho is a PGA/LPGA Instructor based at Brookside GC in Pasadena, Calif. Most recently, she was awarded 2020 LPGA Western Section Junior Leader of the Year for her devotion to teaching kids the game of golf. Cho was born in Seoul, South Korea and moved to the United States as a young adult back in 1979. In 2003, she started as an assistant golf professional at Brookside and through years of hard work and dedication, she attained Class A PGA and LPGA professional status. Cho has also written a book that models her teaching tactics, "From the Hole to the Tee: A Guide to Teaching Golf to Children."
---
Nikki Gatch, PGA
Nikki Gatch has an extensive background in the golf industry, specifically in Southern California as a PGA Professional and Assistant Executive Director/COO of the Southern California PGA. In 2015, Gatch was elected as the first female to the SCGA Board of Directors and is also a member to their Communications and Marketing and Governmental Affairs committees. Recently, she served as the PGA of America Player Development Regional Manager and is a former Junior Golf Director at the SCGPA. Gatch has loved the game of golf ever since she could walk, and played for the women's golf team at Oklahoma State University where she earned a degree in Journalism/Broadcasting.
About the SCGA
The SCGA is devoted to providing all Southland golfers with the best experience possible. Its primary goal is to enhance the enjoyment of the game for those who actively live the golf lifestyle or have just learned to swing a club. Advocating on behalf of our community of passionate golfers, the SCGA provides accessible and affordable opportunities for anyone looking to be involved with the game. Whether crowning champions at amateur tournaments or providing a Handicap Index to track a golfer's progress, the SCGA is committed to providing exceptional service to its members.
About the SCPGA
The Southern California Section was established in 1924, and today is comprised of over 1,700 golf Professionals working at over 500 facilities within the Section. The mission of the Southern California Section (SCPGA) is the purpose of the PGA of America, to promote the enjoyment and involvement in the game of golf and to contribute to its growth by providing services to golf professionals and the golf industry. The SCPGA provides competitive playing opportunities, educational seminars, and growth of the game initiatives, within a geographic area that stretches from San Luis Obispo to the Tijuana Border, and from the Pacific Ocean to the Nevada and Arizona borders.